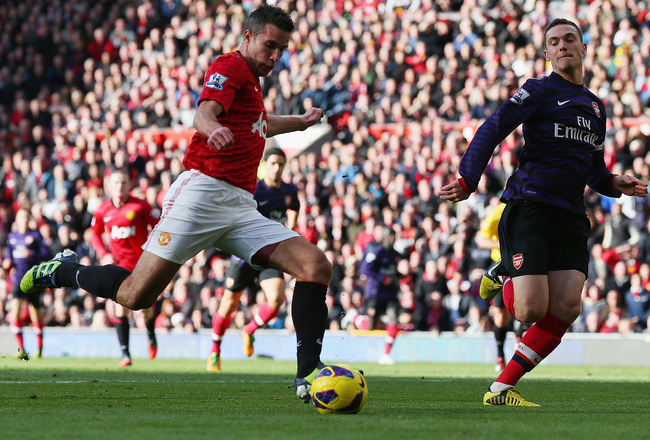 Let us travel back 12 months in time.
If you had grabbed an Arsenal fan by their stylish lapel and told them that they will sign the genius of Mesut Ozil, be the most lauded team in Europe and show the form from a past glorious generation, they would have looked at you through teary eyes.
If you had grasped the wrist of a United fan and told them that this was to be the end of the Sir Alex Ferguson era and Everton's David Moyes will be the man that will take you forward, that fan might have wept like an emotional nuclear bomb that just exploded.
Many things have changed in English football over these past few months. United are still the champions, but Arsenal are now the team to beat.
The belief in Moyes and his team is at an all-time low, with the press and bookies all but writing off the possibility of a back-to-back Premier League triumph. With Arsenal's impressive win against Dortmund this week, they go to Old Trafford as firm favorites looking to dent United's recently improving form.
However, should the London team be favourites at the home of the biggest club side in England?
(Here) are five reasons why they might just come undone. Click here